How to Increase School Admissions?
Many school promoters are finding it difficult to enroll required number of students. This is in fact, one of the biggest challenge school
promoters are experiencing when they launch a new school or trying to sustain an established school. Creating the best infrastructure, putting
up hoardings and hiring the best resources is not helping yield the required number of admissions.
The situation may vary for a newschool and an established school, Listing four important aspects that impact admissions of a school.
Create a vision for the school, determine the positioning strategy, Establish a brand campaign to educate, engage and influence parents/student community. create a budget for the brand campaign and assign necessary funds. We suggest to run the brand campaign untill the desired admission goals are achieved and reduce / increase the campaign frequency basis the outcomes.Ensure you are not compromising on the brand position, For example brand positioning that works for an affordable school may not work for an International School. We observed internal branding is often ignored and brand posture is compromised.
The success of the brand campaign depends on the given situation. Measure monthly, the outcomes based on the awareness created in the target market, trust established with parent community, reputation and increasing trend in quality of incoming inquiry's.Awards and accolades add value to the brand repute.
2.Communication (Marketing)
Determine the catchment area, target segment and unique selling points. Define a communication strategy, select media and create the appropriate content specific to a media. Various communication media are available – outdoor, indoor, digital, social, web, TV, etc.
Define a budget for the communications campaign, assign necessary funds for the required duration. The duration depends on the type of schooling you are offering.
Measure the success of the communications campaign on a monthly basis based on the number of incoming inquiry's, their quality and determine what media is working for you. An increasing trend in the incoming inquiry's is desired.
Marketing to an unwanted segment, catchment area and spending on an unwanted media are the most common mistakes we observed. Avoid spending on a media which is not giving quality inquiry's, reassign budgets to an appropriate media.
The number inquiry's you are able to convert into an admission, play a vital role in the success of a school. The more admissions, the more success. You have the necessary funds to continue to sustain operations of the school and realize your dream of educating more and more children.
Most of the time brand, marketing / communications strategy's work very well. Parents walk-in to the school, but does not admit their children in the school. Reasons could be many, listing the most common reasons for your reference –
School's proximity to the child's residence
Process of handling admissions
Parent is not convinced with what they are getting for the price they are paying
Features communicated in brand and marketing campaigns are not perceived during the school visit
Infrastructure is not ready or not aligned with the educational goals
Curriculum / Program / Resources
Quality of teachers
Many more..
Retention & Parent Satisfaction
En route our journey as a school improvement / school audit service provider – we received many inquiries, a considerable number of them were from well established brands and famous franchisee schools seeking assistance to get them admissions for a commission for every enrollment, However appealing it sounds – our ethics do not allow us to even contemplate such an idea of commercializing the future of children.
In addition to the 3 aspects detailed earlier, Retention and Parent Satisfaction are the key determinants to increase enrollment rate. The effort towards increasing enrollments is an ongoing process and does not come to an end as the academic session starts. School management must lay strong focus on ensuring educational commitments are delivered without fail, what ever the brand name may be, it will not compensate for that.
School will be able to retain students when it delivers on educational commitments it made while keeping parents informed via appropriate channels. School must always work towards maintaining 100% parent satisfaction or an increasing trend in parent satisfaction index, this is essential as the parents propagate the school name more than any other media – up to 80% of the new admissions in one of our partner school were reported to be have come through parent referral.
Two Virudhunagar students petition govt for help after being unable to afford medical seats under new quota
Both the students have petitioned the collector seeking his assistance to get an admission as government has come forward to bear the educational fees
G Imanuvel (17) and M Arunpandi (18) who had scored 165 and 190 marks respectively in their first attempt in NEET have petitioned the district collector R Kannan to help them get seats in private colleges under the 7.5 per cent horizontal reservation.
During the first two days of counselling, both of them had secured seats in private colleges, but could not avail them due to lack of economic resources. Speaking to Express, Imanuvel, who studied at Government Higher Secondary School, Sevalpatti, said, "We went for counseling on the second day. However, though I had the option of joining a private colleges, we were told we will have to pay around 4-6 lakhs per year. As we do not have that sort of money, we did not apply to the college."
Imanuvel, whose parents work as labourers in the firecracker industrial units, prepared on his own for the examination besides his daily school lessons. His teachers have a high regard for him and said he had a lot of potential/ They believed that if he could get a seat, he would shine bright in the field. In a similar incident, Arunpandi from Kadambankulam of Tiruchuli, who studied at the Tiruchuli Government Higher Secondary School, also could not get a seat due to the same reason.
"I attended the counselling on the first day. As we could not afford the fees, we came back devastated", he said. Both his parents are daily wage labourers, while one is a farm labourers, another is a manual labourer. Speaking to TNIE, his teacher Sambath Kumar said, "He was a very bright and hardworking student. He attended the free coaching provided by the government and prepared for the examination on his own. The only reason he did not get into a medical college is his family's economic situation." He further added that as around 150 students from the previous years got added for this year's counselling, he was again pushed back in the rank list.
The student had secured 115th rank earlier, he added. Both the students have petitioned the collector seeking his assistance to get an admission as government has come forward to bear the educational fees. Collector Kannan said that their petition will be forwarded by the collectorate. "However, we have asked the students to give their representation in person at Chennai. As they refused to get admitted, the seats might have been filled up by other students. Based on their petition, the government will take necessary steps to assist them", he added. Both the students are waiting for Cyclone Nivar to pass so that they can travel again to Chennai to submit their petitions. "If there is any chance to become a doctor, any door to knock, we will do it", both of the students said.
Schools reopen in nearly 25 districts of Maharashtra: Only 5% students turn up on Day 1 As per state School Education Department guidelines, 50 per cent students have been allowed to attend a class at one time.
As schools re-opened in nearly 25 districts on Monday — after shutting in March due to the Covid-19 lockdown — only five per cent students across the state were present.
As per state School Education Department guidelines, 50 per cent students have been allowed to attend a class at one time. Officials expect attendance of students to improve in the coming days, but school principals have pointed to many challenges in ensuring that all students catch up with studies.
In addition to Mumbai, Palghar, and Thane, schools in Jalgaon, Hingoli, Nanded, Nashik, Dhule, Nagpur and Parbhani did not start on Monday. According to data available with the department, 35.3 per cent schools in the state, (9,127 out of 25,866) reopened on the day.
Solapur had the maximum number of students in attendance (34 per cent), while Amravati saw attendance of only 0.8 per cent, despite reopening all of its 520 schools. As many as 1,353 out of 1,41,720 (0.95) per cent teachers and 290 out of 44,313 (0.006 per cent) non-teaching employees were found Covid-19 positive among those who undertook the test.
In Satara district's Karad taluka, 29 students of Class IX and X attended Tilak High School and Junior College, of the total 33 students whose parents had consented, said Gokul Ahire, principal. While the total strength of both classes is nearly 320 students, over 150 were expected to attend school as per government guidelines. For Classes XI and XII, 59 students showed up for class out of a total strength of 300 students.
"We feel the numbers will improve slightly tomorrow," Ahire said. "Today was just the first day, and parents would be unsure of whether to send their children…"
The school and junior college conducted classes in two shifts – Classes XI and XII from 8 am to 11 am, and Classes IX and XII from 1 pm to 4 pm. "Our junior college is for girls only, and we anticipate difficulty in getting them to attend physical classes. These students come to our school from nearly 180 villages, and most times, the only transport available is a bus with no fixed timings. It only takes off when it is filled with the required number of people," Ahire said.
To help teachers avoid the extra load of conducting the same lectures for students who did not attend physically, zoom sessions were set up during the ongoing class.
Even as online education for all students began on June 15, teachers and principals are unsure of the efficacy of the medium. "Learning has suffered to quite an extent. As I took rounds of the class, I learnt that even among students who attended online classes, not many absorbed what was taught…." Ahire said.
At Karmavir Vidyalaya in Chandrapur district's Madheli village, only 10 students of Class IX and X came to school. While the student strength is 65, at least 30 were expected by the school management. "This should improve in 2-4 days. In our taluka alone, 15 teachers have tested positive for Covid. Parents are thus not ready to take risk, and the fear of a second wave persists. We are ready to cater to students in accordance with the guidelines," said headmaster Balu Bhoyar.
Education officers in a few districts said teachers underwent antigen tests despite guidelines recommending the RT-PCR tests, due to shortage of wait time and capacity of local administration.
MP Kapil Patil in a letter to minister Varsha Gaikwad, has appealed to the department to not leave the decision to reopen schools on the discretion of the local administration. Patil has also asked the department to change the paper pattern for Classes X and XII board exams after consultation with experts.
How Working With Online Schools Is Beneficial For Teachers?
India's education system is one of the largest in the world with over 14 lakh Schools and about 20 crore students aged between 6 to 16 years old. Yet, our system is plagued by two disturbing features: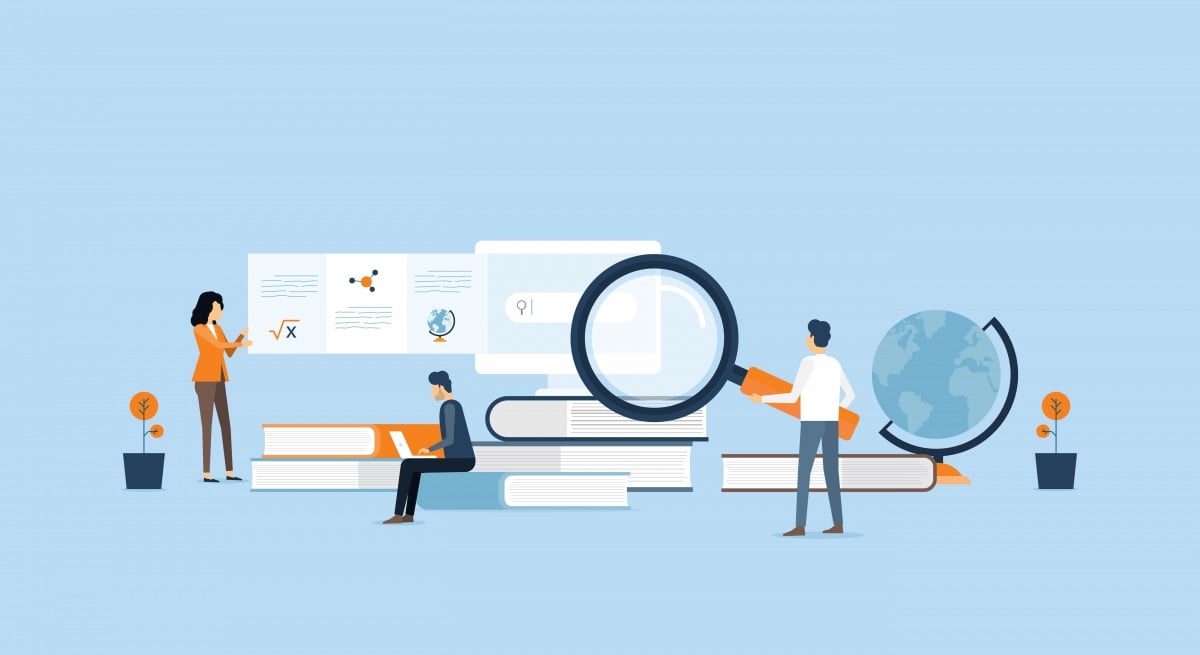 – A large number of students who are yet out of Schools
– A large number of students who attend school but are not learning
The above trends are well summarized in the ASER Survey Report 2020. It would only be fair to note here that governments and agencies have been committed to improving the state of India's education system. The funds have been allocated, the intent is visible, but the challenges are mammoth for anyone to overcome in the short term unless we use the technology to leapfrog our education system.
E-learning has been the greatest revolution in contemporary education. It has brought along a notable change in the system and opened enormous opportunities for students. Besides empowering students to progress beyond the course expectations, it inspires them to explore and go beyond the set curriculum. Another considerable benefit of online schools is that it allows teachers to dedicate comparatively more time and focus on pedagogical functionality. It facilitates teachers to digitally issue tests, automate marking, and track student progress reports with reporting tools enabling the education environment to be more accommodating and innovative. Adapting to this new model of education is a whole new experience for both educators/teachers and students.
The problems of access, equity and equality can be addressed to a great extent with the use of technology and tools. While building physical infrastructure is not scalable, building technology to deliver quality education is entirely possible. We only must overcome our mental barriers, which the pandemic has softened for us to break it easily. The online schools and blended learning models are here to stay.
Working with online schools provides excellent benefits to teachers:
Improved efficiency:Working from home ensure greater efficiency as the commute time is reduced by over 90 minutes a day on an average. This translates into saving of 315 hours over a schools' academic year of 210 days. This time can help in restoring the work-life balance that many teachers are deprived. Further, there are fewer staff meetings and no committees that extend the role of teacher into administration.
Healthy life:One of the long-term impacts of teaching in a physical school is the stress on voice and knees. Most schools do not offer microphones to teach, and a good teacher would never sit while teaching. With an average of 3 hours of active teaching per day, it can take a toll on one's health over the long term. With online schooling, the teachers are seated comfortably in front of their laptops and speak into digital microphones to ensure that their energy is best used in delivering quality education.
Increased Reach and Impact:Online teaching allows educators to expand their horizons and reach a greater number of students. For teachers who are looking at making a greater impact online schools can help them reach students living in areas with limited access to good quality education. Through tools offered by online schools, they get the opportunity to shape the future of many youngsters who would have otherwise not had this chance.
Better Remuneration:Considering the need to be transparent with quality of teaching-learning, Online Schools are bound to pay a much higher salary to attract the best of the talent from the School Education Space.
Higher satisfaction:Online schools offer comprehensive digital tools for better classroom management and teaching. The ease with which the teachers presents a video, audio clip or a presentation is unmatched in comparison to the experience of a physical school, even with smart boards.
Disclaimer: The views expressed in the article above are those of the authors' and do not necessarily represent or reflect the views of this publishing house
Himachal schools, colleges shut till December 31
The night curfew will be in place from Tuesday to December 15 in Shimla, Mandi, Kangra and Kullu districts from 8 pm to 6 am, state's Parliamentary Affairs minister Suresh Bhardwaj said.
SHIMLA: The Himachal Pradesh government decided Monday to keep all schools and colleges closed till December 31 and clamped a night curfew in four districts as the state fights a spurt in corona virus cases.
Gatherings at social, cultural and political events will be capped at 200 people and those who don't wear masks in public will cough up a fine of Rs 1,000. The fresh curbs were announced after a Cabinet meeting chaired by Chief Minister Jai Ram Thakur. There has been a sharp increase in the number of cases and deaths in the hill state this month – 235 of the 547 pandemic deaths so far have taken place in November. On October 31, the state had recorded 22,060 corona virus infections.
 A little over three weeks later, on Monday evening the number stood at 34,442, according to the health department data. The state has 6,535 active cases now, compared to 2,880 at the end of last month. Meanwhile, the office of Kangra Superintendent of Police was ordered shut for two more days after remaining closed for three days, following COVID-19cases among its staff. Six more corona virus cases were detected there, an official said in Dharamshala.
Most schools in Himachal Pradesh had reopened only on November 1 after remaining shut for months due to the corona virus pandemic. But with infections being reported from some of them, the state government had ordered all educational institutions shut till November 25. Now, they will remain closed till December 31. Bhardwaj said online studies would begin from November 26.
The minister said teachers will continue to work from home till further orders. Offices of high schools, senior secondary schools and colleges will also function from November 26. Principals can call faculty members to work if required, he added. He said students in classes 1 to 4 and classes 6 and 7 would be promoted as per the provisions of the Right to Education Act. The final examinations for classes 5 and 8 to 11 will be conducted in March, he added. The Himachal Pradesh board exams for classes 10 and 12 will take place in March with 30 per cent relaxation in syllabus.
CBSE Class 12 Sample Paper 2020-21 For Physics

CBSE Latest News: The Central Board of Secondary Education has released CBSE Exam 2021 sample papers at cbseacademic.nic.in.
New Delhi: CBSE Class 12 Sample Paper 2020-21: The Central Board of Secondary Education (CBSE) has released the Class 12 sample papers and marking scheme for the board exams to be held next year, including the sample paper for physics. CBSE sample papers are available on the CBSE official website, cbseacademic.nic.in. Candidates can check the sample papers and the marking scheme to understand the question pattern and the type of questions asked in the board exam. CBSE sample papers are also available for subjects of Class 10. The Physics (theory) paper of Class 12 will be held for a total of 70 marks. The total time allowed is three hours.
CBSE Class 12 Sample Paper 2020-21: Physics

There will be 33 questions in the Class 12 physics paper. All questions are compulsory and internal choices will be given in some of the questions. Candidates will have to attempt only one of the questions when an internal choice is given. The question paper will have five sections — A, B, C, D, and E. Section A will contain 10 very short answer questions and four assertion reasoning MCQs of one mark each. Section B will contain two case-based questions of four marks each and section C will have nine short answer questions of two marks each. Section D will have five short answer questions of three marks each and Section E will contain three long answer questions of five marks each.
CBSE Sample Paper 2021: Class 12 Physics CBSE Class 12 Sample Paper 2020-21: Physics Marking Scheme

Earlier, in July, CBSE reduced the syllabi of Classes 9 to 12 by 30%, to make up for the academic loss during the COVID-19 pandemic. CBSE board exam 2021 will be held based on this reduced syllabus. Check CBSE reduced syllabus.
According to board secretary Anurag Tripathi, CBSE board exam 2021 dates will be announced "very soon".
Andhra Schools Reopen: Check New Time Table For AP Students

Schools in Andhra Pradesh reopened from November 2nd for the students of Class 9th and 10th. From today (November 23rd) the eight class students are also going to attend the school. The classes will be conducted on alternative days for class 8 and class 9. Dr B. Pratap Reddy released the latest time table on Sunday. Students of class 9 will come to school on Monday, Wednesday and Friday whereas class 8 students will attend the classes on Tuesday, Thursday and Friday. Schools will function for half-day and students will be sent to homes after midday meals.
The state government in its guidelines said that "Hand sanitation and physical distancing will be made mandatory in the schools. Students will be divided into small sections to prevent congestion in classrooms."
9.30 am to 9.45 pm: Prayer, COVID-19 Pledge (in the classroom).
9.45 am to 10.25 am: First Period
10.25 am to 10.35 am: Walking on the school premises following the physical distance, hand washing / Break for one-third students
10.35 am to 11.15 am: Second period
11.15 am to 11.20 am: Break
11.20 am to 12.00: Third Period
12.00 pm to 12.10 pm: Ananda Vedika (Storytelling / Painting / Pranayama) One-third of the students take a break
12.10 pm to 12.50 pm: Fourth Period for 10th Class Students, Lunch break for 8th / 9th-grade students
12.50 pm to 1.30 pm: Fourth period for 8th / 9th class students, Lunch break for 10th class students
1.30 pm: Students will go the home
1.30 pm to 2.00 pm: Teachers' lunch break
2.00 to 2.15 pm: Online teaching, Teachers meeting to provide information to students through WhatsApp.
2.15 pm to 4.00 pm: Answering student's questions through WhatsApp or Abhyasa app
4.00 pm to 4.15 pm: Teachers plan for the next day